<![endif]-->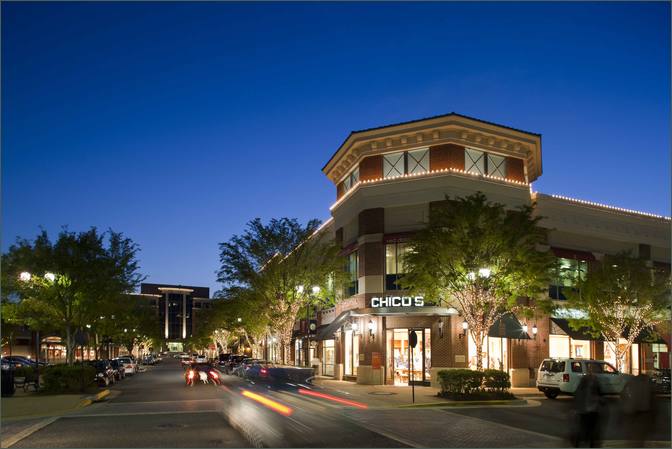 Fairfax Corner
11945 Grand Commons Avenue


Fairfax

, VA

22030




Fairfax Corner puts a modern spin on Main Street, striking just the right balance of traditional family fun and fashionable urban flair. A dynamic blend of modern architecture and pedestrian-friendly charm brings people from every corner of the region to shop, dine, and gather. With perks like free WiFi, and the Fairfax Corner Express, it's easy to get on board—and it's anything-but-boring in this vibrant destination packed with restaurants, shops, services, and activities including an interactive fountain, giant chess board, concerts, movies, and more.
Grand Avenue, interactive fountain, and central plaza that create a lively sense of place and a popular destination for community events ranging from yoga to concerts.
Modern upscale residences offer an appealing blend of lofts, townhomes, and apartments.
Exciting anchor destinations including REI and Rave Cinemas, a futuristic environment with 14 screens and arcade games.
Crowd-pleasing restaurants like Coastal Flats, Ruth's Chris, Uncle Julio's and PF Chang's—plus popular fast-casual spots like Peet's Coffee, Chipotle, and Potbelly.
Chic shopping and services that bring urban sophistication to the suburbs, including DC standouts like lou lou, bluemercury, Soft Surroundings, and Elizabeth Arden's Red Door Spa.
Central, well-connected location with 22,000+ residents within one mile, 2,000+ surface parking spaces, and free valet parking, as well as convenient access from I-66, Route 50, Route 29, and the Fairfax County Parkway.
New parking garage with visible signage from I-66.
Now Open: World of Beer.
Demographics
| | 1 Mile | 3 Miles | 5 Miles |
| --- | --- | --- | --- |
| Population | 22,616 | 92,579 | 263,934 |
| Households | 10,192 | 35,196 | 93,310 |
| Avg HH Income ($) | 114,219 | 137,340 | 151,211 |
Highlights
For Lease
County: Fairfax County
Type: Retail
Total SF: 300,000

Leasing Contact
Mark A. Kufka
Leasing Contact 12500 Fair Lakes Circle
Fairfax, VA 22033
p. 301-203-4163

Printable Version
New Flyer
Fairfax Corner:
Plans
| | | |
| --- | --- | --- |
| D-100 | Office Building | 12,000 SF |
| D-101 | Ruth's Chris | 10,000 SF |
| E-100 | R.E.I. | 22,833 SF |
| E-101 | Soft Surroundings | 4,047 SF |
| E-102 | Bubbles | 1,187 SF |
| E-103 | Cupcakes Actually | 989 SF |
| E-105 | The Nest Egg | 4,835 SF |
| F-100 | Plow & Hearth | 6,087 SF |
| F-101 | Peet's Coffee & Tea | 1,647 SF |
| F-102 | White House | Black Market | 1,995 SF |
| F-103 | Aerosoles | 1,910 SF |
| F-104 | Bluemercury | 1,992 SF |
| F-105 | Destination Maternity | 3,450 SF |
| F-106 | Chipotle Mexican Grill | 2,819 SF |
| G-100 | Rave Cinemas | 100,000 SF |
| H-100 | LOFT | 6,660 SF |
| H-101 | Comfort One Shoes | 946 SF |
| H-102 | Chico's | 2,947 SF |
| H-103 | south moon under | 5,500 SF |
| | | |
| --- | --- | --- |
| H-104 | California Pizza Kitchen | 0 SF |
| H-200 | RED DOOR SPA | 7,827 SF |
| H-201 | Intercom Networks | 2,008 SF |
| H-202 | Dr. Leipzig | 4,027 SF |
| H-203 | Dr. Yi | 1,653 SF |
| H-204 | Dr. Jayesh Patel | 1,137 SF |
| H-205 | Dr. Carl | 2,037 SF |
| H-206 | Dr. Rayek | 2,481 SF |
| J-100 | P.F. Chang's | 7,637 SF |
| L-100 | Coastal Flats | 9,431 SF |
| M-100 | Uncle Julio's Rio Grande | 12,366 SF |
| O-100 | Arhaus | 14,581 SF |
| O-101 | Lou Lou Boutique | 1,065 SF |
| O-102 | Ben and Jerry's | 1,053 SF |
| O-103 | My Eye Dr | 1,529 SF |
| O-104 | Potbelly's Sandwich Works | 2,153 SF |
| O-200a | Available | 2,542 SF |
| O-200b | Available | 2,348 SF |
| O-201 | Dr. Dorio | 4,080 SF |
| | | |
| --- | --- | --- |
| O-202 | Virginia Diabetes | 2,070 SF |
| O-203 | Virginia Diabetes | 1,223 SF |
| O-204 | SmartFix | 1,792 SF |
| O-205 | Pediatrics Partners of Fairfax | 2,433 SF |
| O-206 | CorePower Yoga | 4,487 SF |
| P-100 | Ozzie's Good Eats | 10,788 SF |
| P-101 | Available | 5,474 SF |
| P-103 | World of Beer | 4,511 SF |
| Q-100 | lucy | 2,500 SF |
| Q-102 | Potomac River Running | 2,332 SF |
| Q-104 | Chic Envy | 2,404 SF |
| Q-106 | Undeniable Boutique | 1,800 SF |
| Q-108 | Belle Mode | 2,173 SF |
| Q-110 | Cigar Town | 960 SF |
| Q-112 | Studio Be Pilates | 2,606 SF |
| Q-114 | Mathnasium | 1,060 SF |
| Q-116 | Salon Citi Barber Shop | 1,164 SF |
| Q-118 | Available | 3,000 SF |
Fairfax Corner:
Interactive Map