<![endif]-->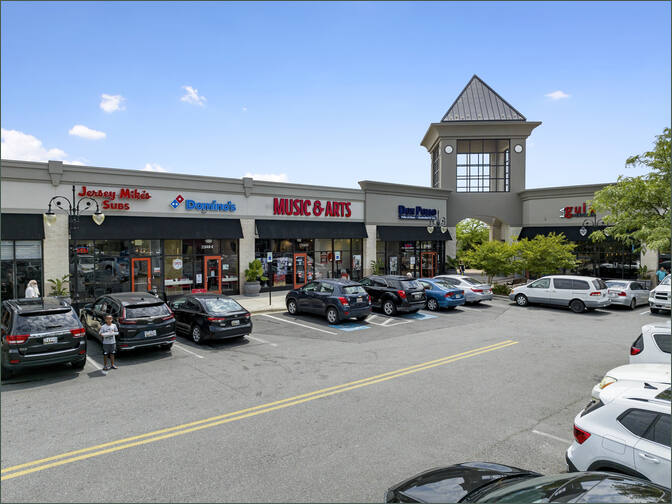 Milestone Center
20914 Frederick Road


Germantown

, MD

20876




Milestone Center is the ultimate power-shopping destination for Germantown, MD, an affluent Montgomery County suburb. Offering more than 860,000 square feet of the nation's leading big-box retailers along with easy access from I-270 and MD 355, it's easy to see why Milestone is such a popular choice for area shoppers.
Exciting anchor destinations including Target, Kohl's, Walmart, Home Depot, Michael's, PetSmart and TJ MAXX.
Family-favorite dining options including Applebee's and Jersey Mike's.
Convenient location off I-270 and MD 355.
Demographics
| | 1 Mile | 3 Miles | 5 Miles |
| --- | --- | --- | --- |
| Population | 12,210 | 103,005 | 223,446 |
| Households | 3,994 | 35,117 | 72,731 |
| Avg HH Income ($) | 138,022 | 124,174 | 123,153 |
Highlights
For Lease
County: Montgomery County
Type: Retail
Total SF: 860,000

Leasing Contact
Maddie Netter
Leasing Contact 12500 Fair Lakes Circle
Fairfax, VA 22033
p. 703-631-7533

Milestone Center
| | |
| --- | --- |
| Available | Coming Available |
Available Spaces
1038
2,130 SF
1047
4,479 SF
9002
15,000 SF
| | | |
| --- | --- | --- |
| 1030 | La Gula Mexicana | 2,573 SF |
| 1031 | Hallmark | 7,100 SF |
| 1034 | Verizon Wireless | 2,130 SF |
| 1036 | A-1 Nails | 1,065 SF |
| 1037 | UPS | 1,065 SF |
| 1041 | Don Pollo | 2,133 SF |
| 1042 | Music & Arts | 3,240 SF |
| 1045 | Domino's Pizza | 1,215 SF |
| 1046 | Jersey Mike's Subs | 1,215 SF |
| 1048 | M&T Bank | 2,450 SF |
| 1049 | Mobil | 3,055 SF |
| 1050 | Patient First | 6,116 SF |
| 1051 | Applebee's | 5,257 SF |
| 9000 | Pep Boys | 18,560 SF |
| 9004 | Michael's | 19,435 SF |
| 9060 | Aldi | 16,500 SF |
| 9061 | Staples | 18,000 SF |
| 9062 | TJ Maxx | 32,000 SF |
| 9063 | Target | 125,000 SF |
| 9064 | Walmart | 149,429 SF |
| 9065 | Best Buy | 54,032 SF |
| 9066 | KOHL'S | 86,584 SF |
| 9067 | PETSMART | 26,200 SF |
| 9068 | Big Lots | 25,562 SF |
| 9069 | The Home Depot | 127,705 SF |
Milestone Center