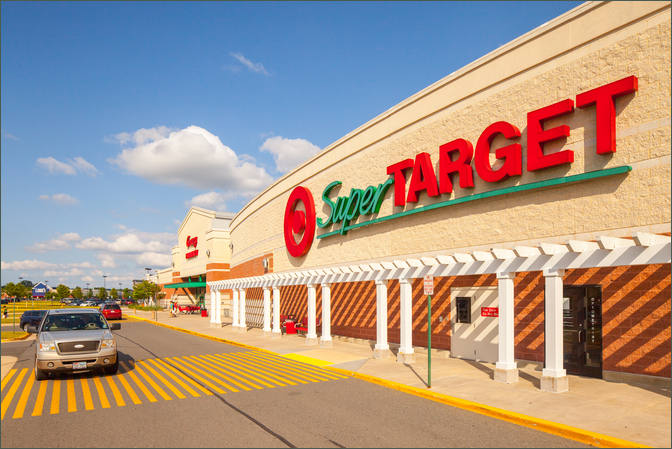 Virginia Gateway
13301 Gateway Center Drive


Gainesville

, VA

20155




Virginia Gateway is the premier shopping destination for the Gainesville and Haymarket area, boasting an amazing selection of more than 130 retail shops, restaurants, hotel, office and service-oriented businesses. This exciting mixed-use development located in the heart of Prince William County features 1.3 million square feet of national, regional and local merchants in a convenient shopper-friendly environment.
Exciting anchor destinations including Target, Lowes, Best Buy, HomeGoods and Total Wine.
Home of the highly successful Promenade at Virginia Gateway lifestyle center featuring Firebirds Wood Fired Grill, J.Crew Factory, Cava, Bar Louie and anchored by a state-of-the-art 14-screen Regal Cinema.
Family-favorite dining options to please every palate including Osaka Japanese Steak & Seafood and Buffalo Wild Wings.
Popular fast-casual dining hot spots including Chipotle, Panera Bread, and Zoës Kitchen
Home of the region's first Cabela's, an 80,000 square foot store offering hunting, fishing and camping gear as well as a gun library, indoor archery range and full-service boat shop.
Highly visible location off I-66 and Rt. 29.
Managed and Leased by: Peterson Companies L.C.
Demographics
| | Trade Area |
| --- | --- |
| Population | 286,691 |
| Households | 92,641 |
| Avg HH Income ($) | 115,678 |
Highlights
For Lease
County: Prince William
Type: Retail
Total SF: 1,300,000

Leasing Contact-Retail
Kristin Perry
Leasing Contact-Retail 12500 Fair Lakes Center
Fairfax , VA 22033
p. 703-631-7510

Virginia Gateway
| | |
| --- | --- |
| Available | Coming Available |
Available Spaces
CC-135
1,600 SF
D
6,779 SF
E
6,013 SF
G-120
2,737 SF
G4
28,566 SF
P-100
4,358 SF
P-105
5,692 SF
P-115
10,395 SF
P-135
17,170 SF
Pad 1
Pad 8
B
IHOP RESTAURANT
4,903 SF
C
Rockwood Tavern
5,018 SF
CC-100
USA Tae Kwon Do
3,158 SF
CC-105
TLC Laser Eye Center
1,200 SF
CC-110
iSmile Dental Care
2,400 SF
CC-115
Gainesville Orthodontics
1,841 SF
CC-120
Long & Foster Realty
5,715 SF
CC-125
Onelife Fitness
15,000 SF
CC-130
Enterprise Rent-A-Car
1,500 SF
CC-140
New You Med Spa
2,000 SF
CC-145
H&R BLOCK
2,000 SF
CC-150
Akshar Pediatrics
1,846 SF
CC-155
MBH Title
3,001 SF
CC-160
Vienna Paint
2,971 SF
CC-165
GoSmiles
2,669 SF
CC-175
George Mason Mortgage
8,966 SF
E4-100
Zoe's Kitchen
3,000 SF
E4-105
Hallmark
5,654 SF
E4-110
Five Below
7,477 SF
E4-115
Palm Beach Tan
3,317 SF
F-100
Qdoba
2,431 SF
F-105
Cold Stone Creamery
1,440 SF
F-110
Paisano's
1,596 SF
F-115
The Little Gym
4,128 SF
F-120
Chico's
3,801 SF
F-125
Potbelly Sandwich Shop
2,482 SF
F4
Hobby Lobby
42,108 SF
G-100
Starbucks Coffee
1,600 SF
G-105
UPS Store
1,584 SF
G-110
My Eye Dr
1,728 SF
G-115
AT&T
1,752 SF
G-125
Panera Bread
5,042 SF
H-100
Bonchon
1,738 SF
H-105
T-Mobile
1,515 SF
H-110
PR at Partners
3,001 SF
H-115
Gamestop
1,602 SF
H-120
European Wax Center
1,822 SF
H-125
Bubbles
1,180 SF
H-130
Nothing Bundt Cakes
2,560 SF
H-135
Passion Fin
2,505 SF
H4
Total Wine
18,527 SF
I-100
The Running Store
2,946 SF
I-105
JoS. A. Bank
4,789 SF
I-110
Sally Beauty Supply
1,328 SF
I-115
American Barbershop
1,080 SF
I-120
Five Guys
2,237 SF
J
La-Z-Boy
19,575 SF
J4-100
Pizza NY Margherita
3,830 SF
J4-105
Massage Envy
2,859 SF
J4-110
Mattress Warehouse
4,506 SF
J4-115
Buffalo Wild Wings
5,995 SF
K
Hampton Inn
59,241 SF
L
Citgo
3,200 SF
M
Chevy Chase Bank
3,650 SF
N
Lowe's
124,446 SF
O-100
Target
174,700 SF
P-110
Yankee Candle
2,501 SF
P-120
PETSMART
19,931 SF
P-125
HomeGoods
25,700 SF
P-130
DSW Shoes
20,015 SF
P-140
Honey Baked Ham
1,600 SF
P-145
Best Buy
30,038 SF
Pad 2
7 ELEVEN
Pad 3
Fauquier Bank
Pad 4
Burger King
Pad 5
Taco Bell
Pad 6
KFC/Pizza Hut
Pad 7
Mobil
Q-100
Dentist
1,920 SF
Q-105
Chiropractor
1,600 SF
Q-110
uBreakiFix
1,200 SF
Q-115
Osaka Japanese Steak & Seafood
2,400 SF
Q-120
Virginia Tire and Auto
7,739 SF
R-100
Urban Tandoor
1,953 SF
R-105
Subway
1,600 SF
R-110
El Tio's Tex Mex
3,600 SF
R-115
Nail Salon
1,200 SF
R-120
GNC
1,200 SF
R-125
Hair Cuttery
1,200 SF
R-130
VA ABC
3,520 SF
R-140
Kwon's Championship School
2,160 SF
R-145
Verizon Wireless
1,600 SF
R-150
AJ Carpets
2,000 SF
R-155
Domino's Pizza
1,600 SF
R-160
Cleaners
2,000 SF
R-165
Red Effect
3,473 SF
S-100
Giant
69,677 SF
TA
BB&T
3,500 SF
U
Out of the Blue
7,554 SF
V
Outback Steakhouse
5,874 SF
W
Walgreens
14,820 SF
X
Chick-fil-A
4,230 SF
Y
Chipotle Mexican Grill
2,126 SF
Z
WSSI
ZZ
Cabela's
79,995 SF